We have just ended a year like no other. It's important to look back and identify lessons that can be learned from truly remarkable circumstances and how these lessons can help every ambulatory surgery center (ASC) in 2021 and beyond.
In our latest ASC Town Hall, we bring together ASC business, operations, legal, and clinical experts to answer your pressing questions and provide guidance that will help your ASC continue to effectively navigate the pandemic and succeed in the new year.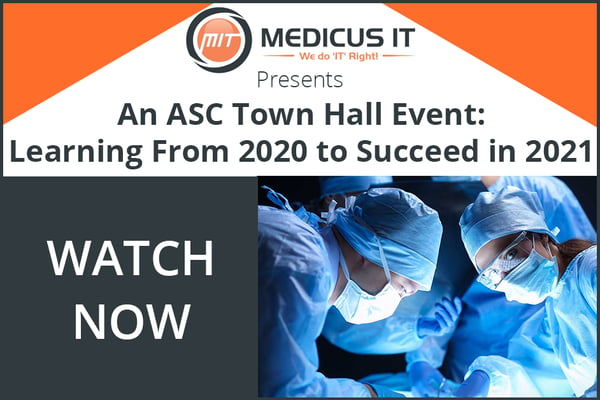 Topics to be covered will include the following:
Finance
Administration
Regulatory compliance
Clinical operations
Information technology
The program will begin with special remarks from Ambulatory Surgery Center Association CEO Bill Prentice on the state of the ASC industry.