As businesses reopen across the country many are re-evaluating the services they currently utilize. Cutting many of them while investing more in others that have helped their business survive through the last few months.
As your healthcare practice opens back up it would be wise to do the same. Ensuring your organization has the right services and procedures in place so that if there is another shut down you can maintain business and productivity. Co-Managed IT may be one way to ensure your technology is working for you, not against you, during these trying times.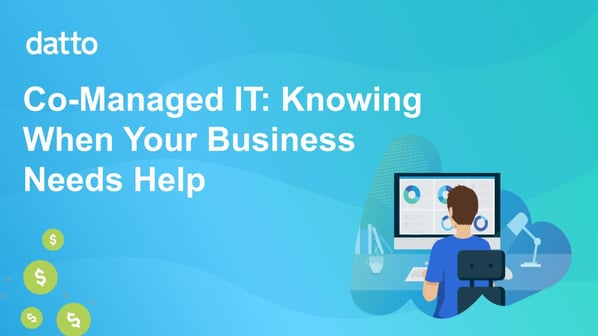 Join us, Medicus IT, and Datto, on Wednesday, July 29th, 2020 at 12:00 pm EST for our webinar Co-Managed IT: Knowing When Your Business Needs Help.
Our guest host, Michael DePalma, will discuss:
The evolution of Co-Managed IT
Reasons why so many businesses are seeing the value of Co-Managed IT
How Co-Managed IT can keep your business agile as we move into a 'Work from Anywhere' environment.
Can't make the webinar? Register anyway and receive a special invitation to watch the recording when you do have time.