With the end of the emergency phase of this epidemic in sight, we now turn our attention to the recovery phase. For medical groups, ambulatory surgery centers, and other healthcare providers that greatly reduced or shut down their operations during the health crisis, their focus will need to be on how to safely resume clinical operations while generating much-needed revenue. One aspect of operations that should not be overlooked during and following this transition period is information technology (IT).
Attend this webinar and hear from presenters who will provide updates and guidance for how to best ensure effective, safe, and compliant use of IT during these critical periods.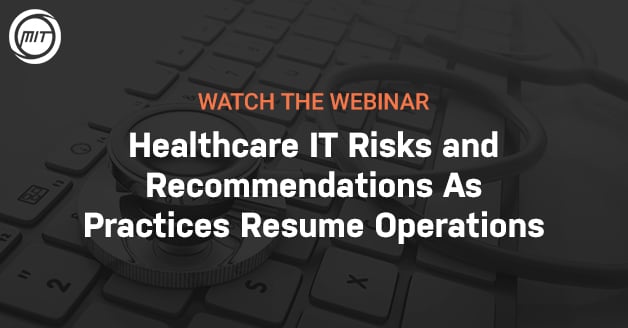 Topics they will cover include the following:
Appreciating the importance of taking a zero-trust approach
Understanding the latest security threats, vulnerabilities, and exploits
Expanding security policies with best practices
Achieving the right balance between security and usability
Making infrastructure and equipment decisions today to succeed tomorrow
Strengthening continuity planning
Avoiding HIPAA and other regulatory missteps
Sign up and we'll send you a link to the recording!