As many organizations begin to open back up in a post-COVID-19 world the Cloud has become a form of technology that you can no longer overlook. Telehealth, remote work, and other technologies that enhance the interoperability and communication within your organization are a must have.
But, what level of cloud is right for your organization? What are the costs? These questions and many more will be answered by the industry experts, Green Cloud.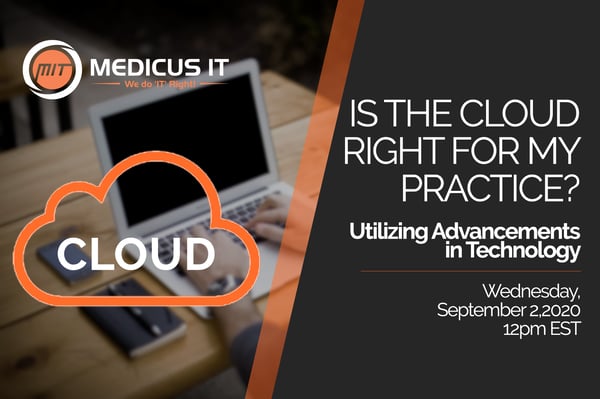 Join us on Wednesday, September 2, 2020, at 12:00 pm EST for our webinar "Is The Cloud Right For My Practice?: Utilizing Advancements In Technology."
Topics covered will include the following:
What is the Cloud?
Cloud Computing
Benefits of the Cloud
Capital Expenses
Operational Expenses
Considerations
Can't make the webinar? Register anyway and receive a special invitation to watch the recording when you do have time.