As the COVID-19 pandemic continues, medical professionals across the country are transitioning to the "new normal." This requires evaluation of their medical professional liability (MPL) exposures and costs as well as ensuring protection from cyberattacks.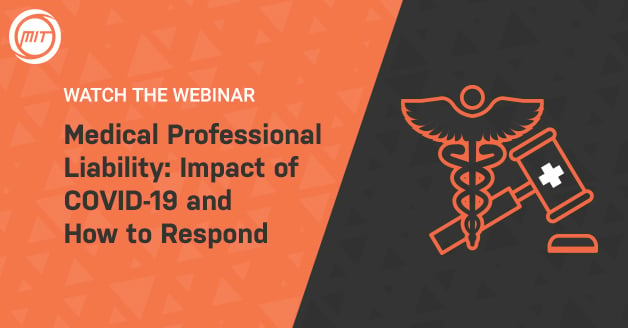 What options do medical professionals have to defer premiums and reduce cost? What changes in coverage have been made in light of COVID-19? How will this disruption impact the insurance marketplace? By understanding the pandemic's effects on the MPL industry, medical professionals will be better equipped to understand what actions to take and how to identify and address holes in their coverage.
Medical Malpractice Update
Coverage Implications and Expansions
Premium Deferrals and Relief
Impact on Claim Frequency
Impact on Insurance Carrier Financials
Cyber Security
How to Obtain Coverage
1135 Waiver
HIPAA Violations
Billing Errors and Omissions Coverage
Ransomware – Is it Covered?
Sign up and we'll send you a link to the recording!