Epidemiologists are warning about a potential second and deadlier wave of COVID-19 in the fall while the government is simultaneously advising that the economy will not be shut down again. Medical practices were unprepared for the need to shutter their doors in the first wave and are now re-opening their doors as state and local governments are allowing the resumption of elective procedures.
While the summer is usually a time to rest and recharge, practice executives should use this time to consider how a second wave might affect their practice's cashflow, financial obligations, staffing plans and operational continuity. Developing a contingency plan today for a potential second slowdown or closure will help ensure your practice survives and even thrives.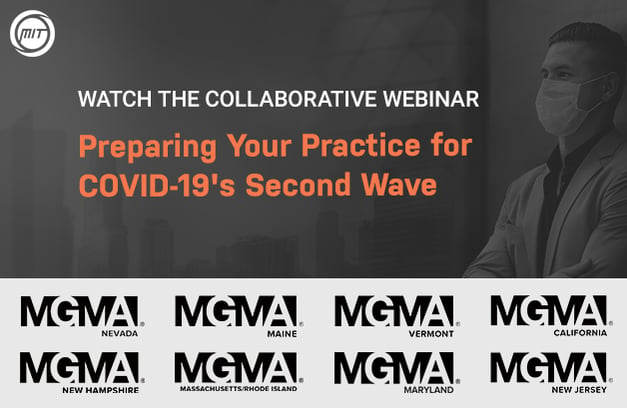 Our expert panelists, from our popular Town Hall: Roadmap for Resuming Business Operations, are back to help practices consider the questions and issues that a second wave might have on medical practices.
Fill out the form and watch the recording now.